Beth Israel Deaconess Medical Center is a world-class teaching hospital of Harvard Medical School located in the heart of Boston. BIDMC is passionate about caring for its patients like they are family, finding new cures, using the finest and the latest technologies, and teaching and inspiring caregivers of tomorrow. BIDMC believes in medicine that puts people first. Its satellite office in Lexington, operated jointly with Boston Children's Hospital, provides a full range of outpatient services for adults and children living north and west of Boston.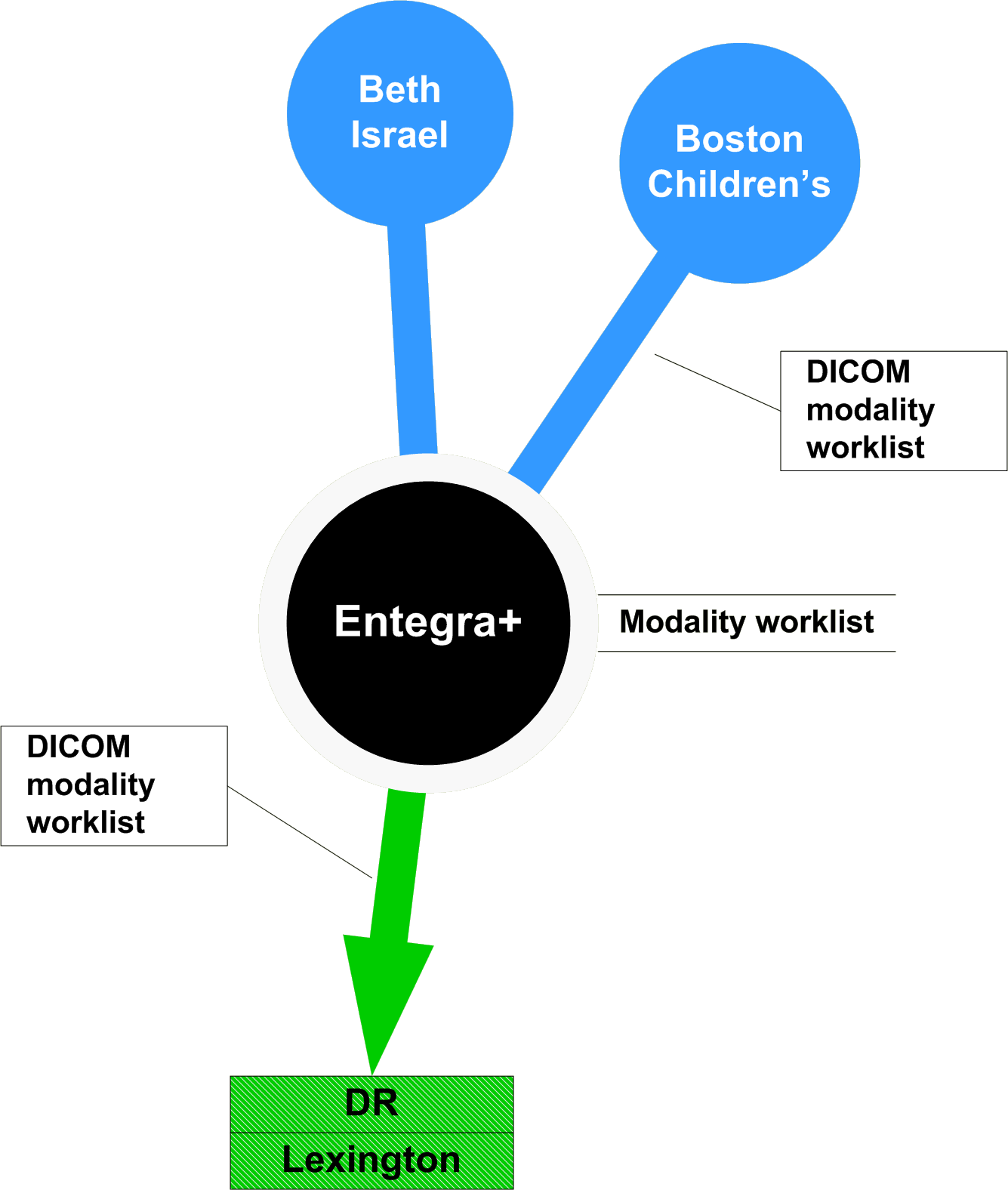 Beth Israel Deaconess HealthCare – Lexington recently expanded their services with the addition of a new Digital Radiography room and a new R&F room. The new modalities required access to orders from both Beth Israel and Boston Children's, but could only query a single source. Lexington contracted with DeJarnette to provide a DICOM modality worklist broker that combined orders from both hospitals.
DeJarnette created XML configuration files that allow Entegra+ to receive DICOM modality worklist queries from the new modalities, query both Beth Israel and Boston Children's for their modality worklists, and present the combined results to the DR and R&F rooms. Once finished with a procedure, the modalities send their images to Entegra+.  DeJarnette's solution matches the images to a worklist order and routes the images to the appropriate hospital.
---